Healthy soil, healthy family, healthy community.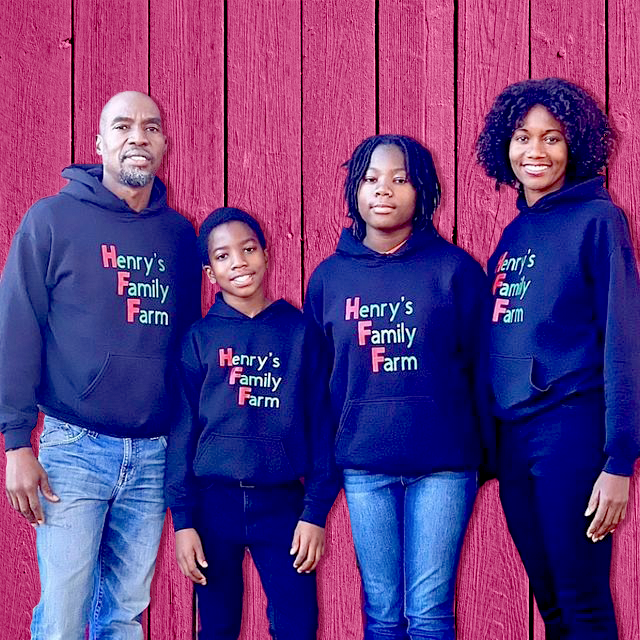 Henry's Family Farm is a faith-based, veteran owned and operated. The Henry's are natives of the Island of Jamaica. They strive to help educate the community on healthy eating and lifestyle through organic farming and plant-based vegan foods. Kenesha and Toussaint are Jamaican natives who both came to the USA as children. Kenesha grew up in agriculture planting coffee beans, peppers, and tomatoes on the island. As an adult, Toussaint joined the US Navy and began his career as an engineer.

After getting married, the couple opened a Jamaican restaurant in Jacksonville, Florida. They have 3 beautiful children who are very involved in the Henry Family Farm business. Kenesha and Toussaint are committed to serving the community through their passion for food and bringing their Caribbean flair, uniqueness, and great flavors to their products in a way that makes them stand out. The Henrys bring you a taste of Jamaica right to your kitchen table.
"See, I give you every seed-bearing plant that is upon all the earth and every tree that has seed-bearing fruit; they shall be yours for food."
– Genesis 1:29
A passion for community & healthy food.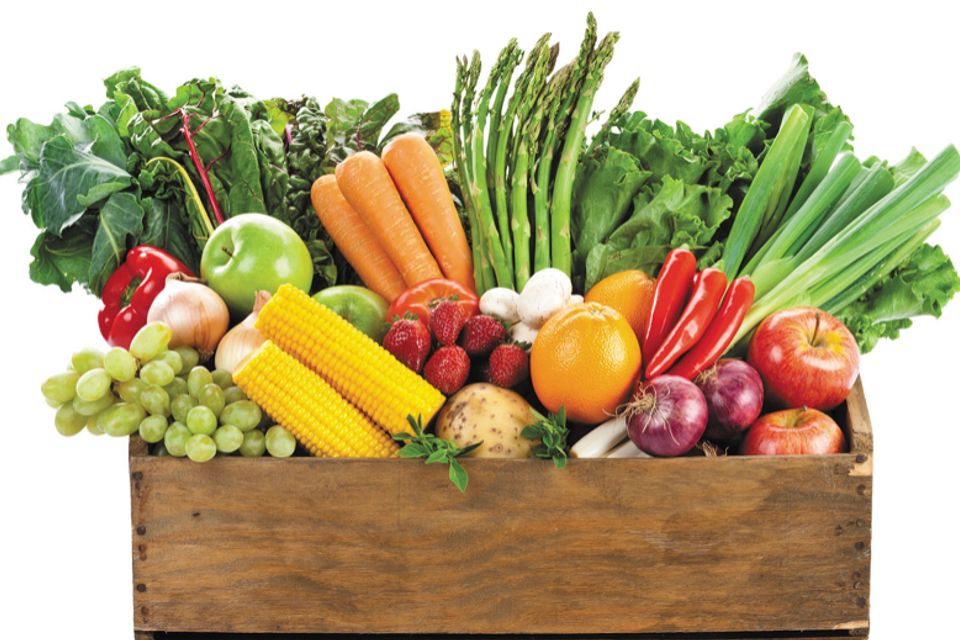 Their produce is locally grown and free of harmful chemicals. Henry's offers everything from produce delivery, cut flowers, hot sauces delicious vegan desserts such as zucchini bread, cinnamon rolls, cookies, and sweet potato pies. Most of all they have created a zesty delicious plant based burger with their Caribbean K Sauce of bursting spices. They can be found at seasonal farmers markets and offer delivery.

We strongly believe in healthy families and healthy communities and put emphasis on eating local, organic produce. There is a large demand for meatless plant-based foods, vegan products, organic locally-grown produce, and convenient services right to your door. That's why we offer CSA subscriptions, plant-based foods, and more to those seeking healthier food options.

 
Our Farming
Model
We seek to grow food through sustainable agriculture principles. We use a permaculture model and eliminate harmful chemicals from the farm.
Find us at the
Farmers Market
You can shop our CSA subscriptions and fresh produce online. You'll also find our organic produce, vegan desserts, and more at your local farmers market. We currently sell at: 
Greene Street Market (Thursdays)

Oakwood Farmers Market (Fridays) 

Mid City Farmers Market (Sundays)
Our Mission
Henry's Family Farm strives to educate the community, strengthen families' health while combating life-threatening diseases through health reform principles, practices, providing healthy organic produce, plant-based foods to improve diets, physical, mental and emotional health.
Contact Us
Do you have questions about our products? We're happy to help. Contact us below.